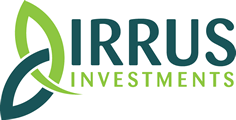 What is Irrus Investments?
Irrus is devoted to helping forward-thinking innovators, creators and entrepreneurs with the mentorship and funding that fuels success.
Small businesses are major engines of job growth and the cornerstone of emergent technologies, but many companies are unable to acquire the capital funding and guidance they need during the critical early phases of the venture.
Our member-led organization offers early-stage companies an opportunity to harness the insights and experience of more than a 40 successful entrepreneurs, senior executives, technologists and skilled professionals from a diverse set of industries.
We have invested more than €40 million of early-stage capital to companies in Ireland, from €500k up to €1 million in early-stage and seed funding.
Additionally, we cooperate with a network of venture capital firms and angel investment groups through syndication to help support companies seeking €2 million to €5 million in funding.
As a non-profit entity, our members invest through a Nominee company, making a personal commitment to your company. We review all business plans and provide feedback without charge to all companies who apply. Those that we believe have a significant potential for success and the potential to benefit from an association with us are invited to present to our membership at one of quarterly meetings.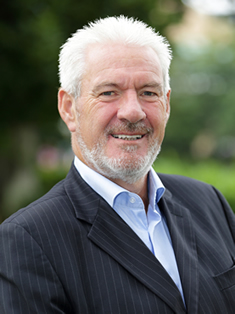 AIDAN O'DRISCOLL
Director
Aidan has spent the last twenty-five years in the technology sector both in an executive and consultancy role.
Aidan spent his formative years in Ernst & Young.
In 1985 joined a high tech start up called Intepro Systems as financial controller. Subsequently, he transformed an engineering-led company with a competitive presence in one regional market, into the world's number one supplier of power supply AT instrumentation, software and turnkey systems. In 1991 he successfully negotiated the sale of the organization to Shaffner giving the VC investors an annual return in excess of 12% per annum.
Aidan then spent 4 years with Avocent International as VP Sales EMEA from 1999 to 2002 where he expanded and grew the sales organization into a $35m annual turnover.
Aidan has spent the last number of years working as an independent consultant working with companies in setting and implementing their strategic direction in the area of sales, marketing, finance and strategic management.
Aidan is a Fellow of the Institute of Chartered Accountants in Ireland.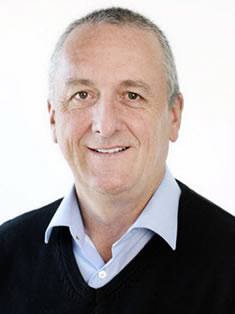 MIKE RYAN
Director
B Eng (Hons) and Master of Industrial Engineering (1st Class Hons) from University College Dublin.
Founder investor and Board member since 2005 of Sedana Medical  which listed  on the (Nasdaq) First North stock exchange in June 2017. Former CEO of Sedana Medical (2011-2017).
Founded TecScan in 1990 and serial investor in early stage technology companies. Over 15 years of experience in leading positions in the medical technology industry. Board member of Venn Life Sciences Ltd, a CRO company listed on the London stock exchange's growth market AIM.
Mike was also the main shareholder and CEO of Artema Medical AB from 2003 and led the sales of Artema to Datascope Corporation in 2007.
Responsible for business development in Sedana Medical. Other ongoing assignments: CEO and Board member in TecScan Ireland Ltd. Board member in Sedana Medical Ltd, Irrus Investment Ltd, Salmur Ltd and Venn Life Sciences Ltd.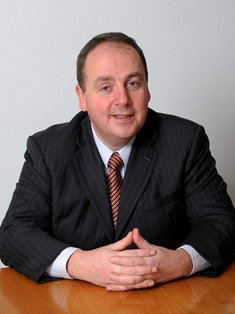 Vitalograph was formed in 1963 and designs, manufactures and supplies Class II medical devices and accessories to primary, secondary and tertiary care as well as equipment and software systems for clinical trials globally. The company employs 350 globally and 110 in Ennis.
Previous to this Frank worked with Parthus Technologies (2001-2004) as the VP of product marketing and prior to that worked with Artesyn technologies (1995-2001), a US multinational, as Global Director of product marketing and R&D Manager. Previous roles were in R&D and R&D management in several companies from start-ups to multinationals, including Intepro and Burr-Brown.
Frank has a B.Eng (Electronics) from UL (1986) as well as an M.Sc (Mgnt) from TCD (2003). He won the Sir Charles Harvey award for his Master's thesis on strategy formation in an Irish SME.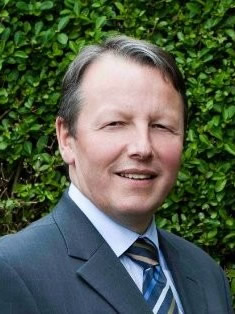 TONY TREACY
Director
Tony is Managing Director at Axiom Europe.
Axiom Europe is a subcontract manufacturing and support company with bases in Ireland, Hungary, Poland and Holland supplying Engineering Support, Test, Sales and Customer Service to many multinational companies.
Prior to starting Axiom Tony worked with Texas Instruments in sales looking after US multinational companies based in Europe and also with bases in Ireland such as Apple, Dell, Wang etc.
Before this he worked with Molex throughout Europe in connector Sales and applications.
After graduating from the NIHE (now University of Limerick) Tony worked with Westinghouse as an Electronics Design Engineer in the US and Ireland.
EMILY RYAN
Director
One of the Senior Management team of Sedana Medical from 2011 until 2019
B.B.A. Honours Bachelor Degree in Business & Economics TCU
Diploma in Corporate Governance
Certificate in ESG for Directors. (Environmental, Social, Governance).
One of the Senior Management team of Sedana Medical from 2011 until 2019 – shortly after Sedana successfully launched on the Nasdaq owned First North stock exchange in Stockholm in June 2017. Sedana's main product is the AnaConDa – a patented delivery system for vaporising and recycling anaesthetic gases.
CEO of Anades Ltd, a small family office fund, which has over 20 investments across Med-Tech, life science and environmental technology. Emily also serves on the Board of Directors of AllView, the leading Irish dermatological consultancy.
CASE STUDIES
2023-10-27T14:50:17+01:00
Developing tools to ensure everyone has bespoke access to gaming and the digital world.
2023-10-27T14:53:06+01:00
Cinclus Pharma is a Swedish clinical-stage pharma company developing small molecules for the treatment of gastric acid-related diseases. Our lead candidate linaprazan glurate is being developed for the treatment of moderate to severe gastroesophageal reflux disease (GERD).
2023-10-27T14:56:32+01:00
OncoAssure is a medical diagnostics company that identifies, develops, and commercialises clinically important biomarkers to significantly improve cancer management and treatment.